College students in North Carolina speak out: #dontdoublemyrates
Posted on

April 29, 2012

by

elena

in

Blog

Republicans at the state and national level seem bent on destroying higher education as we know it.

 
Nationally
Interest rates on new subsidized loans are scheduled to double on July 1 and more than 7 million students around the country will rack up an average of $1,000 of extra debt each. Congress has the power to stop that from happening. Unfortunately, so far, Republicans in Congress have voted to let those rates go ahead and double in order to pay for tax cuts for millionaires and billionaires.
The budget plan proposed by Paul Ryan, a Republican from Wisconsin, would cut Pell Grants by $170 million, double interest rates on Stafford Loans, allow the college tax credit to expire, and would make part-time students ineligible to receive Pell Grants.    For low-income students who have to work to support themselves and pay their own way through college, not being able to attend school part-time would be a huge blow to their chances of completing college.  Mitt Romney called this budget plan "marvelous."
In North Carolina
Republicans in North Carolina decided to cut sales taxes rather than preventing massive cuts to the UNC System and community colleges in North Carolina.  Education has been a low priority for the Republican controlled General Assembly
The 2011-13 state budget cut the UNC system budget by $682.2 million and the community college system by $235 million
In the UNC System, tuition increased by 23% while need-based aid decreased by 22%!
The 2011 state budget forced the UNC system to lay off more than 3,000 employees — including more than 1,900 faculty members
The Republican agenda, nationally and right here in North Carolina is clear.  To the NCGOP and the USGOP, taxes will never be low enough — they won't stop fighting for lower taxes until only the children of the wealthiest Americans can afford to go to college.
Here's what college students in North Carolina have to say about Republican education policy at the state and federal level:
Asgod Barrantes, UNC-Charlotte: "I'm a first generation college student financially supported by a single, hardworking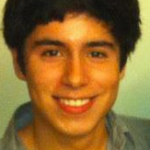 mother of two. I cannot imagine where I would be in life without the help of Pell Grants and Stafford Loans. Having thefinancial backing from these federal programs have allowed me to try to pursue my goals in life.
I know that with Pell Grants and Stafford Loans, I can secure my financial needs to pay for my college costs, however, legislators in Washington D.C. have to take meaningful steps to keep interest rates on federal student loans at the current 3.4%. If legislators in DC cannot meet the July 1st deadline, interest rates on federal student loans will rise to 6.8%–the average debt burden will increase by $1,000 per student per year.  These financial programs are a necessity to low- and middle-income students.  I will be affected by the potential interest rate increase, along with 7.4 million other undergraduate students. Obama has made his support to pass legislation keeping the current interest rates as they stand, furthering his support for college students like me. He cares about the youth of America and gives me another reason to support him."
Johnny McElhany, Appalachian State: "The most noticeable effect of the budget cuts at Appalachian State has been our loss of library hours – we used to have a 24/7 library but we've lost about 60 hours a week."  Appalachian State have also students have faced higher tuition and larger class sizes.
Elena Botella, Duke University:  "Federal taxes are already at a forty-year low.  The Paul Ryan budget, which has been celebrated by Mitt Romney, suggests that we should keep cutting taxes and forgo our commitment to education.  This  proposition is not only only unwise, but immoral.  Our nation is throwing its future away."
Burton Peebles, UNC-Chapel Hill: "I think it is widely accepted that the contributions of the State of North Carolina to
our university system are priceless. But, with shrinking funds for universities and K-12 education, not only is the chance to attend college being threatened, but the quality of the education once a student arrives is put in jeopardy. Education
was, and has always been, my out–my escape from looming poverty. But, many in my hometown are being trapped in a perpetual state of disempowerment because of an absent educational foundation and Republican legislators who overlook their human potential. Until Republicans realize the source of job growth is not just a tax cut, but an earnest investment in training and education, we're going to continue to see slowed growth and generations of North Carolinaians left without meaningful social mobility."
We will not continue to be a prosperous country or a prosperous state if we give up on the idea that the hardworking children of poor and middle class families should be able to attend college.  In the words of Barack Obama, higher education should not be a "luxury good."
At one campaign event, a high school senior asked Mitt Romney "I was just curious about what you would do, if elected, you would do with regards to college tuition."  Mitt Romney's response: "The best thing I can do for you is to tell you to shop around."   If we double student loan interest rates, raise tuition at public schools, and decrease Pell Grants, many young people from poor families will "shop around" and decide they just can't afford to go to college, university or vocational school.  Our country will be left with fewer nurses, scientists,teachers, inventors, entrepreneurs and other skilled professionals with the knowledge needed to build a better tomorrow.
If we leave it up to Republicans at the state and national level, tuition costs at public colleges and universities will continue to rise, while the quality of these institution degrades, and less and less financial aid is available for needy families.   
______________________________________________________
Four things you can do:
(1) Write a letter to the editor to your college newspaper or local newspaper!  Tell them that you don't want the United States Congress to allow Stafford loan rates to double, and that you believe the United States and North Carolina need to renew their investment in education.
(2) Tell the United States Congress not to raise student loan interest rates!  Use the hashtag #dontdoublemyrates on Twitter.  Share information about the problem on your Facebook page.
(3) Vote for President Obama and other pro-education politicians in November, and encourage your friends to do the same.
(4) Make sure that your conservative and Republican classmates know and understand how Republican education policies are damaging North Carolina colleges, community colleges and universities.